We're excited that you're considering ProWorkshops at Therapy West, Inc. for your continuing education needs. We believe that continuing education courses are critical for the development of therapists. We strive to offer courses that are based on the latest research and are taught by leaders in the field. ProWorkshops at Therapy West, Inc. has been providing continuing education for over 10 years and we are confident our workshops will help further your professional development.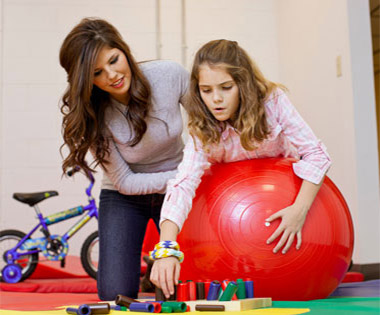 Oral Motor, Feeding/Swallowing, and Respiratory Coordination Function in Children with Neuromuscular Involvement
Friday, December 1 – Sunday, December 3, 2017
Instructor: Rona Alexander, PhD, CCC-SLP, BCS-S, C/NDT
This 3-day workshop (17.25 contact hours) will focus on what members of a multidisciplinary team need to
know about the assessment and treatment of infants and children with neuromuscular impairments and
challenges to their oral motor, feeding/swallowing, and respiratory coordination function. Special emphasis
will be placed on understanding a variety of areas that may be influencing a child's feeding and swallowing
function; the impact that body alignment, active postural control, and sensory factors have on oralpharyngeal
function; and suggestions for the incorporation of strategies focusing on these areas into
treatment programming. Treatment planning and strategies to improve cheeks/lips, tongue, jaw, and rib
cage/respiratory function will be discussed. Audiovisual materials and a patient demonstration session will
be used to provide problem-solving experiences to assist participants in integrating information.
Download our brochure for more information and a registration application, or use the registration form below.
Other Courses at Therapy West
Excelencia en la Evaluación e Intervención en Integración Sensorial (June 22, 2017)
Therapy West, Inc. is offering an advanced course on Sensory Integration –
a hands-on 10-day course for Spanish speaking therapists.
Therapy West, Inc. ofrece un curso avanzado en Integración Sensorial –
un curso práctico de 10 días para terapeutas de habla hispana.
For additional information please see our flyer.
Favor ver el siguiente enlace con información adicional.
Future Courses
Behavior vs Sensory Integration (late summer 2017)
Feeding Using NDT Approach (late 2017)
Pediatric Kinesio Taping (early 2018)
If you have any questions about our current or future courses, please contact our course coordinator Dominique Kiefer by phone at (310) 256-1635 or by e-mail at dkiefer@therapywest.org. Join our Facebook group to stay up to date with ProWorkshops courses. New courses will be announced on our Facebook site and group members will have the opportunity to register first. You can also stay up to date on our new course offerings by joining our ProWorkshops e-mail list.