In Loving Memory
It is with great sadness that we announce that our dear colleague Aneeta Sagar passed away on Sunday, January 17th, 2021.
We met Aneeta in 1988 when she became the first employee at Therapy West. Over the years she became a colleague and a friend. Until 2020, Aneeta was the sole owner of Kinder Clinic, a pediatric clinic in Santa Monica. She was an accomplished clinician and instructor, sharing her knowledge with families and students. We will miss Aneeta's enthusiasm and energy. She will be honored by the Therapy West, Inc staff and families in part through a donation in her memory to Cancer Support Community (cancersupportla.org.) She is survived by her husband Sahin Kilci, a brother, a sister, a large extended family, and friends in many parts of the world. Her obituary and tribute wall can be found here greenhillsmortuary.com/obituaries/Aneeta-Sagarkilci/
Diversity Handout
Please find our Diversity Handout Information sheet linked below:
Therapy West is dedicated to creating and maintaining a diverse, inclusive, and anti-racist environment for all of our children, families, and employees. Let us know if you have any suggestions to keep the conversation going!
Coming Together: Standing Up to Racism
Therapy West, Inc. would like to take this time to reach out to our clients and families in light of the recent tragic events surrounding the murder of George Floyd, Ahmaud Arbery, Breonna Taylor, and countless others. We are deeply saddened and outraged by the injustices brought about by systemic racism in our country. We stand in solidarity with the black community in the fight for justice and civil rights, and we take a stand against racism, bigotry, and violence.
As a minority owned business, we at Therapy West, Inc. pride ourselves in serving the community regardless of race, gender, ethnicity, religion, sexual orientation, ability, or socio-economic status for over 30 years and will continue to do so. It is incredibly important to us to take clear action as part of our goal to become better allies. In our efforts to make a change, we are committed to educating ourselves and our staff in allyship as rehabilitation professionals. We are also exploring ways to celebrate diversity in our curriculum, including but not limited to, providing diverse toys and books at our locations. We understand that this is a long-term process of growth and reflection going forward, but we are committed and steadfast in this change. We urge you to join our call to action, and make your voice heard by voting in your local, state, and federal elections.
We understand that this is not an easy topic to talk about, especially with children; we are here to help facilitate that discussion. Below is a list of resources available:
Sesame Street and CNN Town Hall on Racism. Please note that this is a live event on Saturday, June 6, 2020. It will be available after on CNNgo, On Demand at

CNN.com

. More info below:
How to watch 'Sesame Street' and CNN's town hall on racism

Bookshop.org compiled lists on racism and race. Please note that these lists are compiled by individuals and change continuously. We have not reviewed or vetted all of them. We urge you to preview these books and determine if they are appropriate for your child's age and if they send the correct message.


Race and Racism for Kids and Young People




The C

ivil Rights Movement

(mixture of children's books and adult reading)
Thank You
THERAPY WEST receives a $5,000 donation
Therapy West recently received this donation from Doug Lee, pastor of Catalyst Evangelical Covenant Church and church members. Their church used to rent Therapy West space on Sundays for several years. Pastor Doug's daughters attended TWISPP, and church members often volunteered to support Therapy West family events.
Pastor Doug said that his church was led to make this donation in order to help support "the amazing work that Therapy West does in the lives of so many."
As you can imagine, we are so very grateful for this donation, but most of all for their belief in the work that we do in serving children and their families in our community. We are deciding how best to use this donation to purchase something special that will be therapeutically beneficial for our children.
International Contacts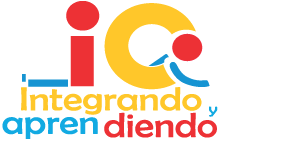 Lima, Peru
Integrando y Aprendiendo is a center dedicated to providing quality therapeutic services for children and adolescents. We provide quality therapeutic services by promoting the necessary skills in children to participate productively in the activities of the home, school, and community.



Thessaloniki, Greece
Syn-Ergasia is a family oriented organization which services a diverse population of families and children. Our services include evaluation and individual as well as group intervention, and includes occupational therapy, speech therapy, psychological support services and learning related services. We believe in continuing education and training and we require that our staff become specialized in many of the leading intervention approaches and methods. We organize continuing education courses and have been a leading organizer of Sensory Integration Certification training since 1999.
Syn-Ergasia, Therapeutic Intervention
17 Noemvriou 81, Thessaloniki 54352
19 Maiou 12b, Katerinin, 50100
E-mail: syn.ergasia.therapy@gmail.com
URL: www.syn-ergasia.gr
Puerto Rico
Trillis 4 Kids Therapy Center provides Occupational, Speech, Physical and Psychological Therapy Services to children and young adults from birth through age 21. We offer traditional weekly therapy services, evaluation services, as well as consultative services. We provide each child specialized one-on-one attention while creating a fun, professional and family-oriented environment. All our services are oriented to maximize each child's potential. Trillis 4 Kids Therapy Center has two locations:
Calle Luis Munoz Rivera, 10 A Vega Alta
Puerto Rico 00692
Carretera 107 km 2.7 Bo. Borinquen Aguadilla
Puerto Rico 00603

Dubai
SENSORYME is the first Early Intervention Center specializing in Occupational Therapy in the Middle East region. Our services are direct therapy intervention to the children, therapy tools supply, and training health care professionals.
SENSORYME DWC – LLC
DWC Business Headquarters
Dubai Aviation City
Dubai South, UAE
P.O. Box: 390667
Mobile No.: KSA: +966 561 33 11 31 UAE: +971 569 34 35 99
Research